A U.S. Tubular Products Company
API Licensed, family owned end finisher to help provide you with all your OCTG pipe services and requirements. Benmit utlizes state of the art CNC pipe finishing and bucking equipment.
All products and equipment used are approved through a supplier approval process to meet and exceed our customer specifications.
Exceeding Expectations Since 1971 - This Is What We Do
Threading
API/LS/Water Well/Micro Piling
1,900" through 13 3/8"
Beveling
Machine Beveling - 2" through 14"
Torch Beveling - 6 5/8" through 36"
Contact Us Today! You'll see why we're the best Northern Ohio has to offer.
We also specialize in Upsetting: 2 3/8" and 2 7/8" LS and J55 Tubing
Mandrels / Running Tools
Float Shoes / Collars
Pup Joints
Crossover Joints
Rail Capability: Rail partner located within a 50 mile radius. Contact us for details.
Inspection & Repairs
We offer pipe inspections upon your requests and have the ability to make specific repairs.
America Needs America's Energy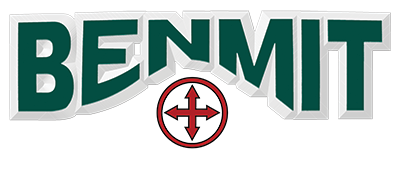 Coating
Black pipe coating or Clear/Tinted mill varnish
Storage
Benmit have over 80 acres for your storage and handling needs
Contact Us
Need more information? Give us a call (330) 832-1734 or use the form below.